RETURN OF THE BLUE ANGELS - August Newsletter
Posted by Mike Kravitz on Saturday, August 1st, 2015 at 3:50pm.
RETURN OF THE BLUE ANGELS
Chicago Air & Water Show 2015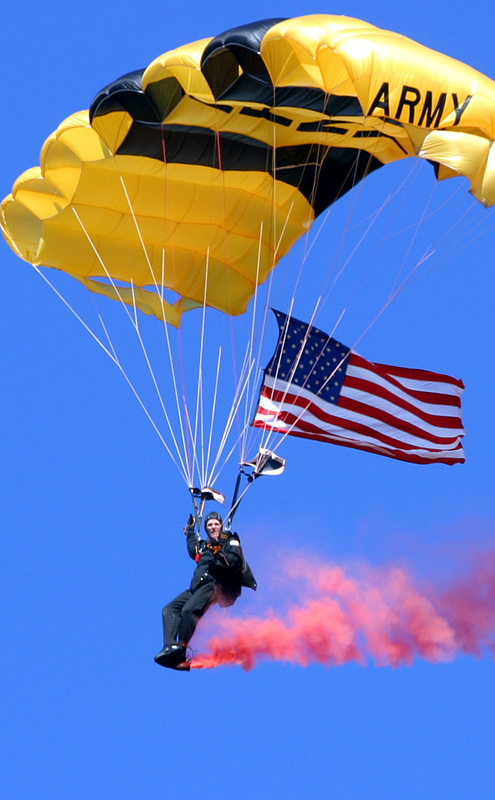 It is the largest free airshow in the US, and a staple of Chicago summers. The Chicago Air & Water Show is returning for the 57th year of dazzling aerobatics over the lake.
Headliners include the US Navy Blue Angels, US Army Golden Knights, and the Chicago debut of the Breitling Jet Team. In amongst all of these amazing performances, there are wing walkers, Coast Guard helicopters, and Chicago Fire Department's Air/Sea Rescue demonstration. The show runs August 15 & 16, from 10AM - 3PM.
Local Events & Activities
Best (formerly) Secret Clubs in Chicago
The first rule of a secret club is that you don't talk about your secret club. Thrillist has compiled a list of 9 formerly secret (but still really exclusive) clubs in Chicago. From Liquor Lab's 5-course drink tastings to nigh dodgeball in Wicker Park, to hackers meeting in secret, Chicago has some excellent options for getitng into a club no one has ever heard of. Check out the article for details, and how to get on the list to join (if you can...).

The Return Of Happy Hour
On July 15, Illinois passed and signed into law the Culinary and Hospitality Modernization Act (PDF), which brings back 'timely drink discounts', better known as happy hours. This reverses the ban passed back in 1989.
So, with that in mind - Eater has a list of the 15 best spots in the city for your 'timely drink discounts', just in time for the return of happy hour!
Area Real Estate News
More Resturant Casualties: Gino's East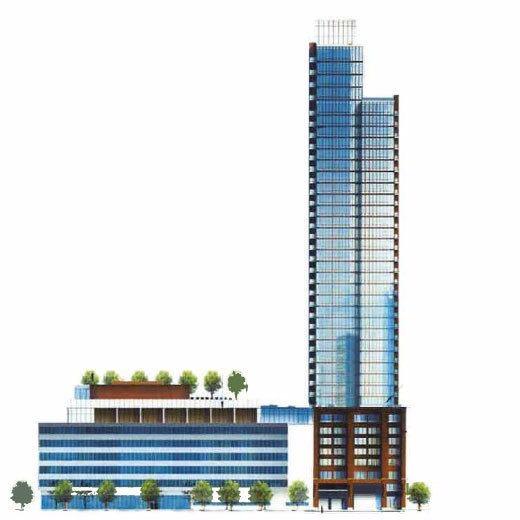 This is becoming a regular feature in the newsletter - another Chicago resturant location is being replaced by a residential tower. This time it is the River North Gino's East pizzaria on Wells St. This time it is a 444 unit build by Magellan Development.
Gino's joins Howard Johnsons and Ed Debevic's in River North kitsch history - leaving the Rainforest Cafe and Rock & Roll McDonald's as the rear guard. Unlike Ed's, however, pizza lovers can rest assured - Gino's relocated to LaSalle last year. The development plan has met with some criticism as 'just another tall, slim tower'. What are your thoughts on this change? Let me know at mike.kravitz@reside360.com!
Marina City Up For Landmark Status...Again
Chicago's iconic Marina City, designed by Bertrand Goldberg, is once again up for landmark status. There was a push for this in 2008, but it never made it to comission vote. With the demolition of Goldberg's Pretence Women's Hospital, there is a greater focus on making sure that these towers are landmarked.
An early form of the city-in-city concept, the Marina City towers feature identical plans - including 19 floors each of parking, 450 units per tower - every unit having a balcony off the living room and bedroom, and an open-air deck on the 61st floor. As part of the city within a city concept, the development has many on-site facilities including a theatre, gym, swimming pool, ice rink, bowling alley, several stores and restaurants, and, of course, a marina.
Check out this 1964 film on the project "This is Marina City" for more information on how these Chicago towers changed high-rise construction.
Gold Coast Preparing For A New Apartment Tower
Unprecedented, we know. Ryan Companies is has begun construction on a new apartment tower at 833 N Clark. Plans show a 31 story building housing 373 apartments. This should keep Chicago on track to hit the expected 5,000 new rental units in 2016!
Luxury amenity-laden, the planned construction offers high-end common areas, including the rooftop, fourth-floor terrace and ground floor spaces.
A rooftop level with panoramic views of the city, will offer a hospitality-inspired sundeck featuring outdoor pool, private cabanas and outdoor fireplaces. The rooftop will also have an exclusive resident lounge with a cyber café, party room with a gaming center, and an exclusive high-end fitness center.
An expansive green roof will be the signature of the fourth level which will also include a spacious private terrace with bocce ball courts, firepits and grilling stations.
Features of the first floor will include an elegant lobby, the management office and leasing center, secured resident storage and a private dog run with a grooming station.
The ground floor will also include a library, resident lounge, business center, and conference area for the use of the building's residents. All of these spaces will be fully-equipped with high-speed wi-fi.
Leave a Comment